The Law Office of Bola Akinnusi Puts Clients First
Professional, Compassionate And Insightful
The Law Office of Bola Akinnusi provides a wide range of legal services for individuals throughout the greater Toronto area. We routinely advise clients regarding those matters most important to them. We provide legal solutions and representation that truly fit your needs.
Providing Answers To Your Citizenship And Immigration Concerns
Applying for citizenship or permanent residency status can be difficult. The system is complex, and issues that arise often require an immediate response.
Lawyer Bola Akinnusi has an extensive understanding Canada's immigration system. Her knowledge and skills enabled us to become known as the one of the leading immigration firms in the Barrie region. We will take immediate action in protecting your rights.
Our understanding of the process prevents needless errors that may lead to rejection of your immigration requests. Our services allow individuals to pursue their personal and professional goals in Canada and to keep families united.
Making Sense Out Of The Legal Issues You Face
Our representation helps those facing a wide variety of legal issues pertaining to business law, family, real estate and criminal law matters. We understand what is at stake financially and emotionally. Our firm creates cost-efficient and effective strategies to provide the results you require.
Arrange a consultation with our firm.
* required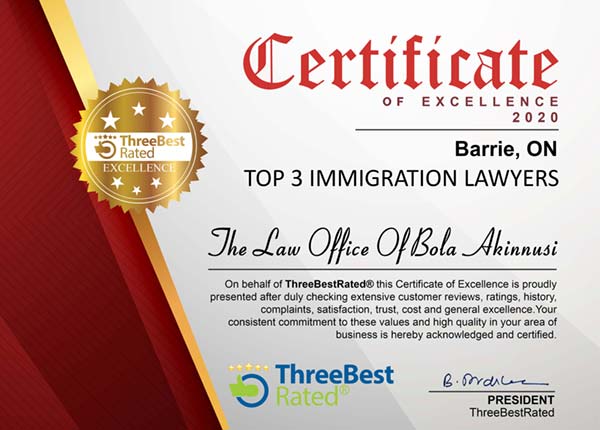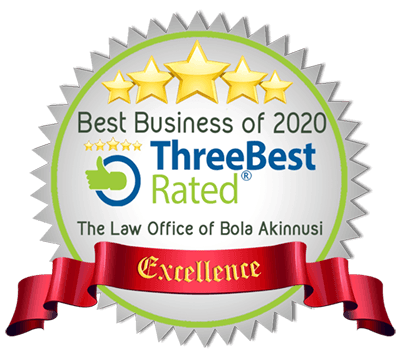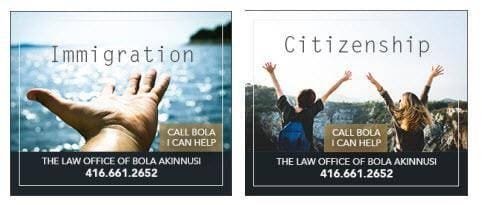 Approachable. Reachable. Personable.
We make ourselves available for those we represent. We return phone calls, answer emails and provide answers to our clients promptly.
We take the time to listen to your concerns. When representing you, we make time to address every question and concern that you may have. Our firm will help you understand your options and guide you through the legal process.